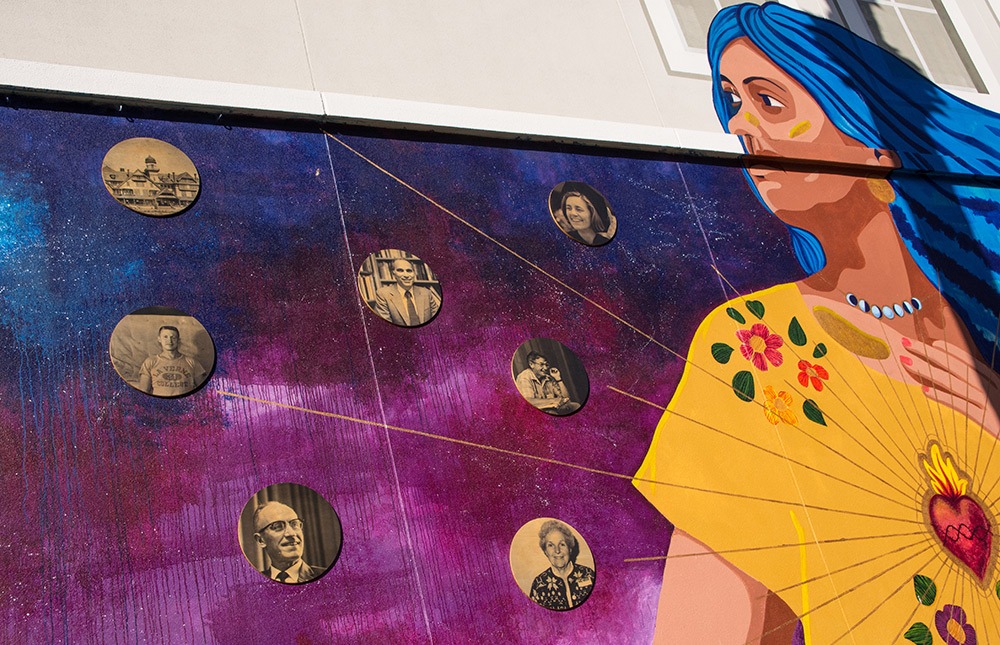 The Arts Council was developed in 2016 to promote diverse and multi-cultural art on campus recognizing and representing the student demographics of the University of La Verne.
Based on our core mission and values, the Arts Council will make periodic recommendations for campus art to the President's Executive Council via the Provost's Office. The Arts Council solicits student input for recommendations to add public art; the collection should substantively promote a dialogue on diversity and inclusivity. The Arts Council should promote art embodying the students' desire to elicit critical thought on ethnic and cultural relations, evaluate and challenge ethnocentric thought, and promote student empowerment.
The Arts Council is designed to consist of six students representing various backgrounds and selected through a process facilitated by the Office of Multicultural Services and the Multi-cultural Club Advisors. Faculty representation from the Faculty Space Committee and Senate are expected, as is participation of any members of the Department of Art and Art History. The Art Council will be facilitated by representatives from Capital Planning & Facilities, University Advancement, and the Office of Diversity and Inclusivity; it is hoped a representative of the City of La Verne will participate. The Council is committed to meet at least three times a year and make recommendations and/or provide updates to the Office of the Provost at least once a year.
Current Council Recommendation: The Mural Project
As the campus has grown and changed over the past decade, the university has sought to emphasize the role art plays in this new environment. Public art now permeates the La Verne campus, and in 2016 a series of large-scale mural paintings were proposed and commissioned with the goal of engaging issues of inclusivity and diversity and empowering students by reflecting the variety of their cultural backgrounds.
The first mural was completed during the spring 2017 semester on the south wall of the Elvin and Betty Wilson Library. The Arts Council will commission and oversee three more murals in the coming years.