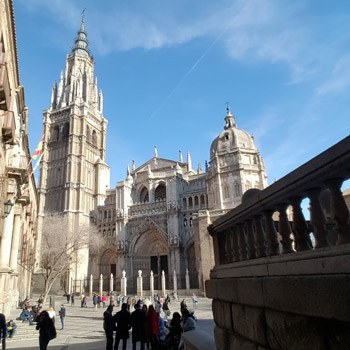 New incoming freshman are automatically invited to join the Honors Program if they satisfy one of the pathways for entry. This automatic invitation is extended to students through their acceptance letter. The pathways into the Honors Program are as follows:
Pathway 1
(GPA and one of the standardized exams must be met)
GPA = 3.5 & SAT = 1240, or
ACT = 26, or
TOFEL = 97, or
IELTS = 7.0, or
High School Rank = Top 15%
Pathway 2
(Only one of these criteria must be met)
SAT = 1300, or
ACT = 29, or
TOFEL = 97, or
IELTS = 8.0, or
High School Rank = Top 10%
For Transfer and Currently Enrolled Students
Transfer or current students with a 3.5 college GPA or above qualify for the Honors Program (documents and unofficial transcripts can all be emailed as .doc or .docx attachments). All applicants are asked to email the Honors Program stating their intent to join together with a personal statement outlining what they hope to gain as well as how they will contribute to the Honors Program's mission (mission found here). Transfer students who have completed an HTCC Honors Transfer Program with an overall transfer GPA of 3.5 will be admitted to Honors and will also have the 24 required ULV Honors credits reduced to 12.
Requirements to Maintain Honors Program Eligibility
Transfer or current students with a 3.5 college GPA or above qualify for the Honors Program (documents and unofficial transcripts can all be emailed as .doc or .docx attachments). All applications are asked to schedule a
Please Contact
Honors Program
University of La Verne
1950 3rd Street
La Verne, CA 91750