La Verne Welcomes 400 Freshmen on Move-In Day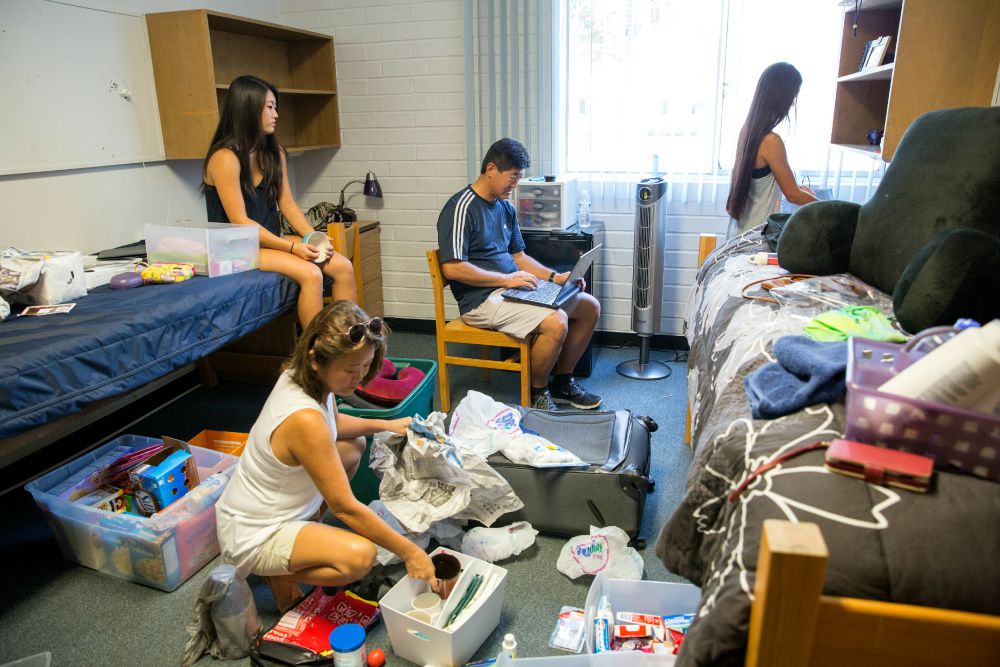 Two of Ruth Aguilar's children went right into the workforce after graduating high school. But her youngest child, Katherine Aguilar, set her sights on the University of La Verne.
The day to see her daughter leave the nest came Aug. 26 during Move-In Day at La Verne, an annual event that comes with excitement, nervousness and emotional partings.
"I'm going to be alone, but I'm happy at the same time," the Upland woman said. "She's doing something with herself for her future."
Katherine Aguilar, a first-generation student who is majoring in sociology, was one of 400 freshmen who moved into residence halls. Returning students were set to move in during the weekend.
"It's a good school," she said. "I wanted a small school."
New students, assisted by current students in athletics, Greek organizations and other groups, hauled mini refrigerators, bedding, computer printers and suitcases into La Verne's four residence halls.
Austin Howland's family helped him carry a number of necessities into Vista, and even lugged his guitar and amplifier into his room. Howland, an environmental biology major, said he was considering schools in Oregon, but liked the opportunities at La Verne to work one-on-one with faculty.
"I liked it better than the other campuses I visited," he said.
For current students, Move-In Day is a time of reflection.
Jasmine Marchbanks, Vice Chair of the Campus Activities Board and a junior majoring in communications, gave warm greetings to students as she handed out laundry baskets.
"It kind of makes you reflect about how much you've changed since your freshman year," she said.
Katie Rosenthal, a senior majoring in chemistry, remembers the excitement she felt when she moved into the residence halls.
"It's really nice to be on the other side of it because you get to meet people who are going through what you went through not too long ago," she said.
Evangelina Crockett brought her daughter, Cassandra, to move into Oaks Hall. Despite having mixed emotions about her daughter leaving home, she says her daughter's determination to be a doctor gives her confidence. Cassandra Crockett is a biology major who wants to pursue a pre-med program.
"This is the best place she can be," Crockett said. "This is an unbelievable school."
---