New Lewis Center Faculty Research Fellowship Expands Wellness Co-Learning Opportunities Within Community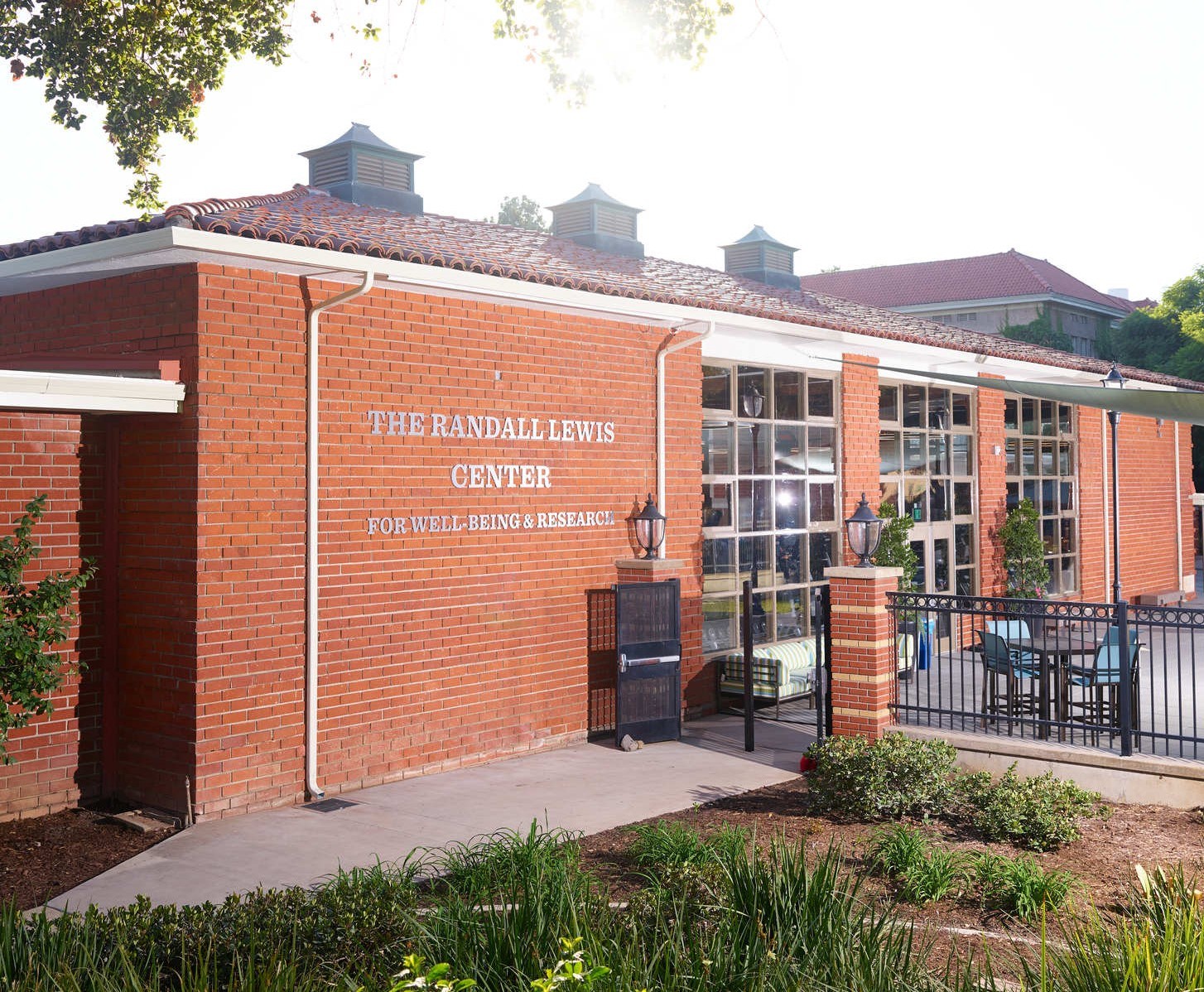 The University of La Verne's Randall Lewis Center for Well-Being and Research has awarded its inaugural Randall Lewis Center for Well-Being and Research Faculty Research Fellowship to seven recipients. This fellowship is funded by donor Randall Lewis and furthers the center's mission to support interdisciplinary wellness research inside the University of La Verne and the surrounding region.
The Lewis Center's new research fellowship looks to foster interdisciplinary research composed of diverse well-being topics, with a goal to build well communities. Faculty in fields not typically associated with health and well-being were welcome to apply, since a major goal for faculty eligibility was to reinforce co-learning through intersectional disciplines. Research recipients are expected to build community partner engagement, which furthers student, faculty, and regionally-shared interests.
Bauccio Endowed Executive Director of the Lewis Center Sarah Rodman-Alvarez looks forward to seeing each project's collective research results. She feels that, given the double crises of COVID-19 and social justice disparities currently happening in the US, this new fellowship serves as a critical opportunity for faculty in diverse academic disciplines to deepen understandings of how individuals address barriers to collective and individual thriving.
"This new fellowship establishes the Lewis Center as an interdisciplinary hub of research that advances knowledge around well-being," Rodman-Alvarez said. "Now is the time to develop creative solutions in well-being together."
Recipients were selected by a committee of well-being experts outside the University of La Verne. Fellowship recipients are as follows: Assistant Professor of Legal Studies Thomas Allison; Associate Professor of Management Loren Dyck and Assistant Professor of Management William Luse; Associate Professor of Sociology Margaret Gough Courtney; Professor of Management and Leadership Louise Kelly; Assistant Professor of Psychology Nicole Mahrer; and Assistant Professor of Athletic Training Russell Muir.
Each individual or team recipient will receive a $5,000 stipend to assist with funding their research activities as well as other benefits and requirements, including two course releases across a three-year period, participation in a monthly journal club, and an annual workshop or retreat off-site. Each topic of study will coincide with recipients' areas of study, but will incorporate an element of wellness to their work.
One faculty recipient's research topic looks to understand the impact of a health community on behaviors and attitudes related to improving public health. Other research topics include the analysis of people's personal and economic experiences during the COVID-19 crisis and how they are linked to well-being, authentic leadership through wellness, and more.
"The Lewis Center was created to inspire and foster the development of well-rounded citizens," University of La Verne President Devorah Lieberman said. "Holistic wellness through academic research is what strengthens and supports our core values."
In spring, faculty will present their research to the University of La Verne, external Lewis Center partners, and the broader community, and provide a final report at the end of the fellowship period. To learn more, please visit laverne.edu/well-being/faculty-research-fellowship.

---