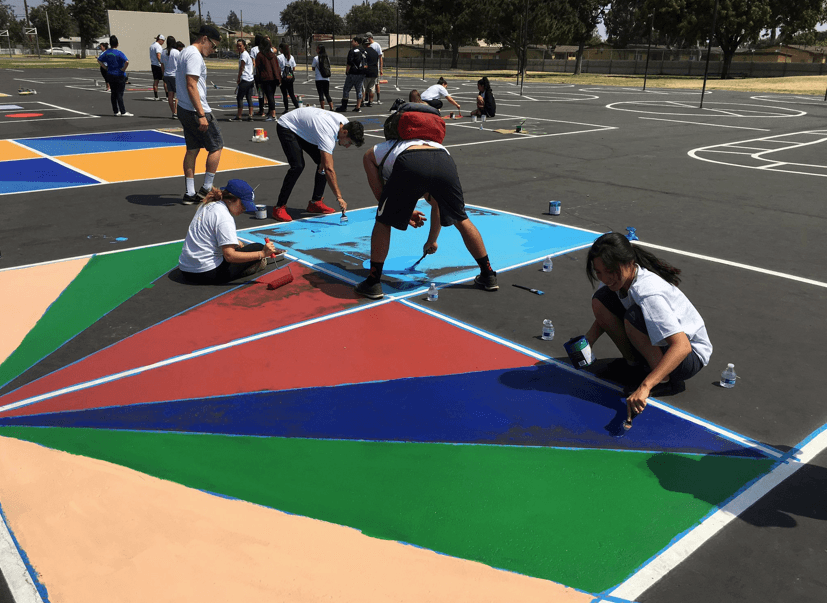 The Federal Work Study Community Service Program (FWS-CSP) seeks to match your non-profit organization with University of La Verne student workers at no cost to you. These student employees are paid from Federal Work Study money and are able to work at specified tasks within your organization, as long as the position is "designed to improve the quality of life for community residents, particularly low-income individuals, or solve particular problems related to their needs".
At the University of La Verne, this program is co-administered by the Office of Civic and Community Engagement (OCCE) and the Office of Financial Aid, which encourages local non-profit agencies and institutions to design and submit positions that University of La Verne students could do under the organization's management and supervision and which complement and reinforce the student's education and career goals. Typically, these positions call for no more than twenty (20) hours of work per student per week. The University of La Verne establishes the student's rate of pay in accordance with state and federal guidelines.
While the Offices of Civic and Community Engagement and Financial Aid recognize the value of having students provide direct services to the community, student jobs sometime involve providing support services for an organization. To meet the University of La Verne's interpretation of the Community Service regulations, work performed in a supportive role is acceptable as long as it does not completely shield students from the mission of the organization and engenders in them a sense of social agency and awareness. Also, the duties in the job description must meet at least one of the following criteria:
Involve services that are designed to improve the quality of life for community residents, or to solve problems related to their needs. These services include such fields as health care, child care, literacy training, education (including tutorial services), welfare, social services, transportation, housing and neighborhood improvement, public safety, crime prevention and control, recreation, rural development, community improvement, and emergency preparedness and response;
Involve activities in which an FWS student serves as a mentor for such purposes as tutoring (reading tutor pre-K – elementary, math tutor elementary – 9th grade) supporting educational and recreational activities, and counseling, including career counseling.
Involve work for an agency that provides support services to students, or others, with disabilities.
Federal Work Study Community Partners
Armory Center for the Arts
Hillcrest 
Ontario City Library
Pomona Hope
Pomona Unified School District /The Learning Connection (TLC)
To learn about the next program enrollment, please email us.